IMD/FIM - sistemi colore & promotori dell'adesioneInchiostri per serigrafia & vernici opache per quadranti
NORIPHAN® HTR N
Solvent-based one-component screen printing ink containing a thermoplastic binding agent which is resistant to high temperatures
Get in touch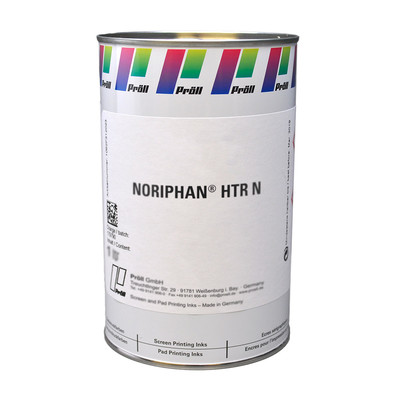 NORIPHAN® HTR N - the Screen Printing Ink for IMD/FIM Technology
With NORIPHAN® HTR N, our R&D team has succeeded in developing the first IMD (inmold decoration) screen printing ink system for one and two-film technology.
NORIPHAN® HTR N HF is the halogen-free formulation.
The screen printing ink NORIPHAN® HTR N is a well established IMD/FIM ink system for the film insert molding technique. NORIPHAN® HTR N is designed for decorating polycarbonate films, such as Makrofol® and PC-blend films like Bayfol®.
For 3-dimensional products, an additional forming step of the decorated films can be an option. The formed films are trimmed and inserted in the cavity of the injection molding press. Finally the decorated films are backmolded directly onto the printed side with PC /ABS.
NORIPHAN® HTR N is extremely flexible and resistant to the high temperature of the melted resin during injection molding.
In the final product the ink layers are sandwiched between PC film and resin. The decoration is protected to an optimal degree from damage. Processing of transparent and opaque color shades enables an easy production of backlit panels (night design).
NORIPHAN® HTR N is used to decorate lenses, housings and keypads of mobile phones, panels and bezels of car interiors (climate control panels, speedometer panels), housings and displays of medical devices, panels of household appliances as well as high-grade cosmetic packaging.
A wide range of metallic, pearlescent and chameleon color shades is available as for all Proell IMD/FIM ink systems.
Advantage of IMD/FIM Screen Printing Inks at a Glance:
excellent adhesion
high degree of formability
one-component system
high resistance to temperature
can be backmolded directly in injection molding process
Areas of Application:
automobile interior (air conditioning panels, switches, buttons)
mobile phone keypads, display windows, housings
control panels for household appliances
medical devices
Further information can be found in our technical data sheets in the Downloads section
Downloads in generaleIMD/FIM - sistemi colore & promotori dell'adesione
Downloads in generaleInchiostri per serigrafia & vernici opache per quadranti