IMD/FIM - sistemi colore & promotori dell'adesione
NORIPHAN® N2K
Ink system for second surface IMD/FIM technology (back molding of screen printed films)
Get in touch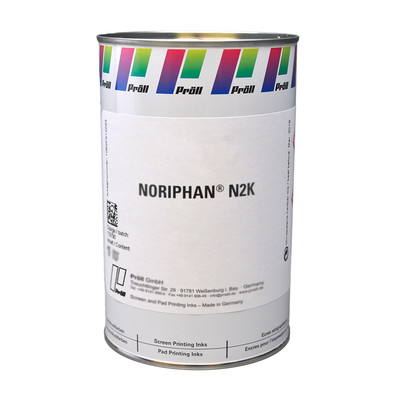 New IMD screen printing ink systems, Noricryl®, NoriPET® and NORIPHAN® N2K which are optimized for different film types, allow new applications in film insert molding to be realized.
NORIPHAN® N2K is a solvent based two-component screen printing ink for second surface IMD technology using PC films such as Makrofol® and Bayfol®.
NORIPHAN® N2K is optimized for the needs of processing thin films (e. g. 50 µm). Printed films decorated with NORIPHAN® N2K show no curling effect. NORIPHAN® N2K can also be used for metallized films (Makrofol® TP 214) in the masking/chemical etching process in IMD Technology.
All Proell IMD inks are suitable for the second surface IMD technology with injection molding onto the ink directly.
Further information can be found in our technical data sheets in the Downloads section
Downloads in generaleIMD/FIM - sistemi colore & promotori dell'adesione